Sunday afternoon the whole family went to see Central Intelligence with Dwayne Johnson and Kevin Hart. Talk about a fun movie. Lots of bad language in it but it was so funny. and well done. The movie is kind of a high school reunion movie twenty years after graduation. You know when the most likely to succeed hasn't done much of anything and the guy most bullied  and humiliated turns out to have done quite well and is a CIA agent on a mission to save the world. We have all known people like that, right?
All that is good and fine, but Aaron Paul is in the movie playing a bad guy. Aaron Paul plays Jesse Pinkman in the AMC Series, Breaking Bad.  Breaking Bad is the best television series ever on television. Now you can write and tell me I am wrong but I am not wrong. Just like I think that Chinatown is the best movie ever. Anyways, Aaron Paul plays his character in Central Intelligence like he played Jesse Pinkman's character in Breaking Bad and I loved it. For those of you who are not too tender below is a summary of Jesse Pinkmans "Bitch" lines on Breaking Bad.  I am surprised that there are so few.
Oh and hey check out the Central Intelligence web site. Lots of good stuff there. You can get your own CIA badge.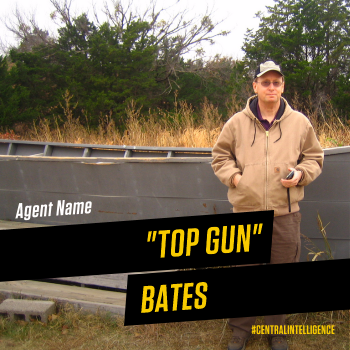 You do want a CIA badge right?
Related articles