We had a family reunion on a ranch near Island Park, Idaho last week. While there we signed up for a trail ride.
As we gathered brother Bob and nephew Shiloh honed their roping rope untangling skills.
Sister Ellen, (left), Dad, and Sweetie chattted.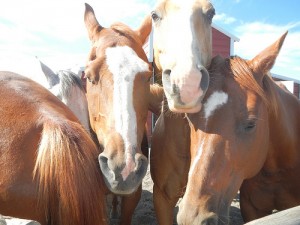 The smirking stars of the day were trying to figure out who of the dudes they were going throw off during the ride.
The lead wrangler was showing us how to get on the horse. I didn't catch his next move where standing where he is, he jumped and swung his right leg over the horse and into the saddle as smooth as silk. Without breaking his serious face he asked if we had any questions. I love smart alecky wranglers.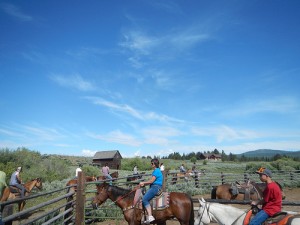 So after everybody was on their horse (using platforms) we were ready to go.
Off we went across the sagebrush and up a hill against a beautiful blue sky.
Alongside a small lake.
Across lush green meadows.
And through the woods.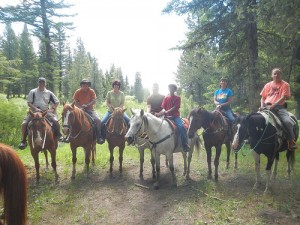 We stopped and the wranger took photographs with our cameras. Left to right is brother-in-law Irv, brother Bob, sister Ellen, SuperPizzaBoy, nephew Mr. Beans, Sweetie, and Me!
Irv documented the return trek.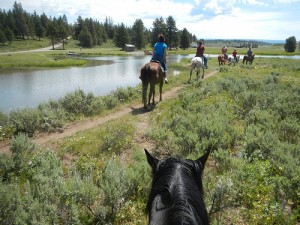 Here is my horsecam view of yet another small lake close to the stable.

All of our butts were a little sore but we were happpy.