We are back from vacation. We went down to Orange Beach, Alabama for a week.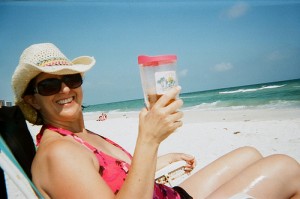 We hung out on the beach a lot. Some of us tanned, others of us got toasted.
We went kayaking one day. Nothing like kayaking through a busy bay.
We saw some dolphins playing. That was quite a thrill.
We witnessed some great sunsets.
At ate some really, really good meals. Really.
And hung out on the beach. We did a lot of that!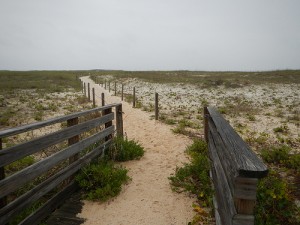 One of us went geocaching.

We also listened to a lot of music, visited with some other friends of Tulsa, and even made a new friend at the urgent care clinic.

Now that we are back, we just want to know when we can go on our next vacation!