I saw a bunch of ships during my trip to New Orleans in April.
I saw a paddlewheeler.
And a ferry that I swear could be wider than it is long.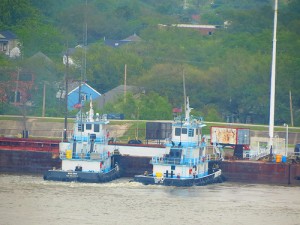 A pair of tugboats. It looked to me like they were pushing against the far shore. Perhaps they were trying to make the Mississippi wider? I don't know, I'm a landlubber Okie. You tell me what they are doing.
A crewboat of some kind. Did I ever tell you about riding one of these (or something similar) on a long ride to an offshore platform in the Gulf of Mexico. Six hour boat ride, or a one hour helicopter ride. And that is why I live in Oklahoma now!
His and Her freighters of some sort. Weren't they in the Neiman Marcus Christmas catalog?
I saw three ocean going cruise ships. Going the wrong way. Or at least I thought.
I saw some sleek no nonsense warships from several different nations.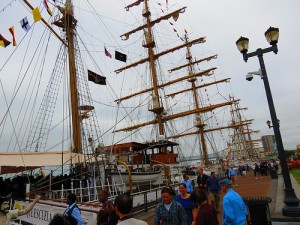 What I liked best were the sailing ships from several nations in town to celebrate "Navy Week."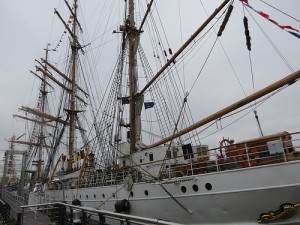 Yep, sailing ships are the best. No thanks I'll stay on the bank taking pics if you please.