SuperPizzaBoy and I went to the Tulsa Boat, Sport, and Travel Show here in Tulsa on Saturday.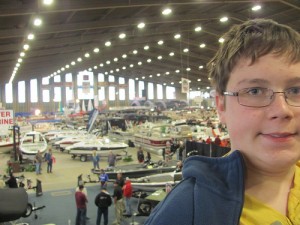 There were all sorts of boats big and small on display there.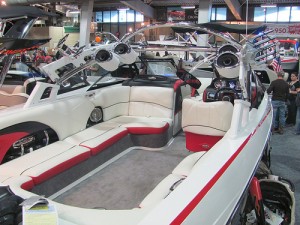 Plush and Roomy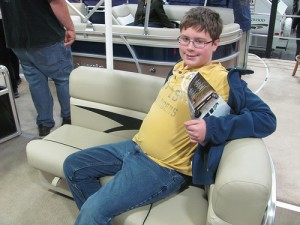 SPB found one that he liked.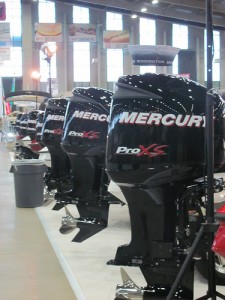 They had lots and lots of boat motors.
SPB met up with his buddy Patrick from SpongeBob SquarePants. Are you familiar with the show? Do you like it? If you do, then I am worried about you.
In case you think that you are missing something here is a video.
I don't get it either.
We found some sport personal watercraft.
And little tug a lugs to haul hay out to your cows.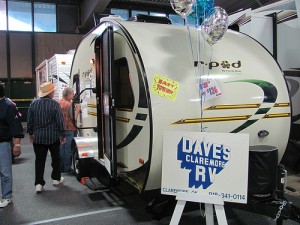 SPB liked the trailers. They had the economy models like above.
We liked the luxury models with fireplaces, indoor and outdoor televisions and kitchens.
Have you been to a boat show lately?