The sun is low this time of year, even at noon. It contributes to the cool weather but makes for great shadows.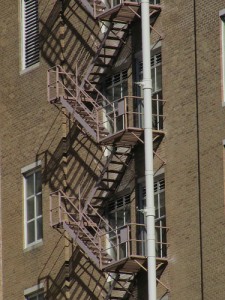 Cross hatch pattern on the side of a building with an old school fire escape.
Shadow of tree and light pole. I don't know what kind of tree it is that still has its leaves this late in the year.