During our recent vacation to Alabama we went to Fort Morgan State Historic Site which guards the entrance to Mobile Bay.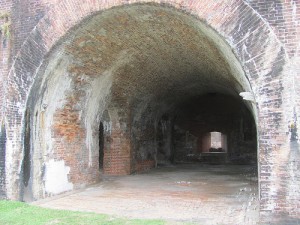 There has been a fort there since before the War of 1812. There is a small information packed information packed museum on site that tells the story. Wikipedia also has information on Fort Morgan. The fort consists of over 40 million bricks most set with slave labor.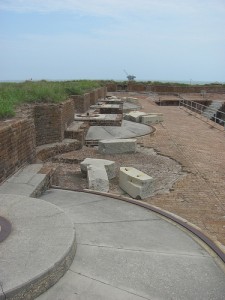 The Fort was important in the War of 1812 and the Civil War, and the Spanish American War, and was manned during both World Wars. I. During all that time the the fortifications were added to and modified so it is quite an extensive area.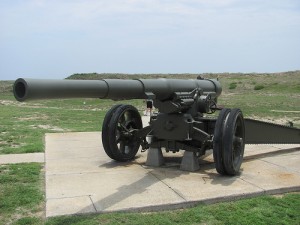 There are lots of underground chambers that are pretty spooky. If only they could talk.
It was here during the Civil War during the Battle of Mobile Bay that Union Admiral Farragut uttered, "Damn the torpedoes, ull speed ahead!" Torpedoes back then were actually remotely actuated mines. Anyway, it is unclear whether he actually said it or not. But it makes a heck of a story.
Where the Battle of Mobile Bay raged exists now the huge Mobile Bay Gas Field. It, Fort Morgan, and the surrounding area seem to coexist rather well.