Saturday, SuperPizzaBoy and I took a road trip about 75 miles east of Tulsa into the Ozarks to Natural Falls State Park. It used to be a private park called Dripping Springs and when Oklahoma took it over they renamed it because we already had a Dripping Springs Park.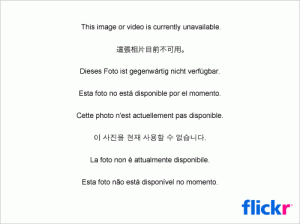 We pretty much had the park to ourselves because of the cold and windy weather. One of the things we did was log an Earth Cache named "Dripping Springs." Earth Caches are part of Geocaching except that you don't look for a container. They are more educational in nature and lots of fun.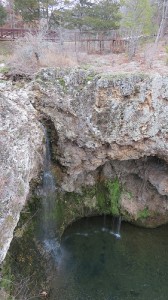 The star of the park is of course the waterfall. You can't tell it from the photographs but the water falls about 77 feet.
Down in the canyon where the water lands it was much warmer. No wind of course but I would guess the temperature seemed at least five degrees higher than up top.
There is something about falling water that is very peaceful. The park was used in the filming of the 1974 version of "Where the Red Fern Grows" based on the book by Wilson Rawls.
There is a bridge across the chasm. Hey, who's that kid up there?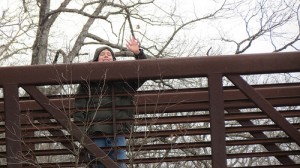 SuperPizzaBoy, that's who. I wondered where he got off to.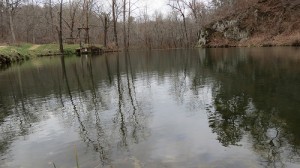 There is more to the park than the falls. The creek flows from the falls to a small lake.
You can tell this dam has been here for a while. Full disclosure, to keep the falls falling, they pump water from this lake back up to the falls. We have been having a drought here and the falls would probably be a trickle if anything.
Son and I did a big part of all the trails until we called it quits.
I love the goofiness found in some of the State Parks.
We only went about two and a half miles but it was fun.
The trails vary from easy level hikes through the woods to "where did the trail go?"

You can follow our very slow route on Garmin Connect by clicking on the green tag above. It will take you to another screen. Click on the button that looks like your "play" button on your dvd player.

Anyway a great time was had by all.