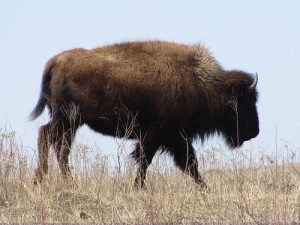 Earlier this week I took a day off and the family drove up to Pawhuska, Oklahoma to visit the Tallgrass Praire Preserve owned by the Nature Conservancy. It was my third trip there in the last year but neither Sweetie nor SuperPizzaBoy had seen it before.
They have bison, lots of bison, all over the place.
They have grand vistas of sky, rolling hills, and trees.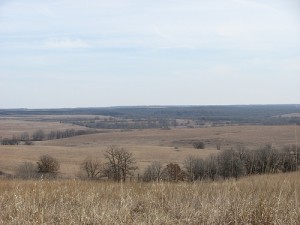 There are also birds, including this (What I think is a killdeer?)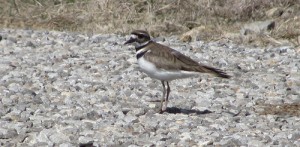 She was yakking at us. We must have been too close to a nest or something. We left here alone.
The Preserve, formerly a working cattle ranch, has oil wells, apparently existing in harmony with the bison.
And there were spring breakers photographing everything in sight.
Including each other
The preserve encompasses 39,000 acres much of it the bluestem grass that the bison love to eat. Here is a link to travelok.com with some more information and describing how to get there from where you are.
On the way home to Tulsa, well outside the Preserve, we came upon a prairie fire. It was spectacular.
It's been dry and windy lately. Hey smokers don't be tossing your butts out the window!
We also passed this ranch gate. We're guessing it is to the ranch home of the Pioneer Woman. But that is just a guess. If you have never checked out her blog you need to. It is something else.