Son is done graduated from college and is now looking for a job. He had an early morning interview at this place the other day and I liked the light on the east facing facade and the sky. Hey you know, you gotta get photos where you find them, right?
And this is a reverse sunset, looking south from the front yard.
And a similar shot from my brother's assisted living place near our house.
And a sunrise photo from my back yard.
I launched the drone the other day at sunset. This is looking east. I love the pink that shows up in the sky opposite of sunsets.
And this is looking roughly north of northeast. The buildings just to the right of center is downtown Tulsa.
Tell you the truth I was not overly impressed with the photos so I ran one of them through a filter.
While I was flying the drone, I took a drone selfie of me. Heather got me that vest I am wearing. It is an electrically heated vest and I love it. Not only does it heat the front and back of the body, it heats the collar, and the pockets!! I've been testing it and I love it. It keeps me toasty warm. I haven't been this excited about a Christmas present since I was a kid.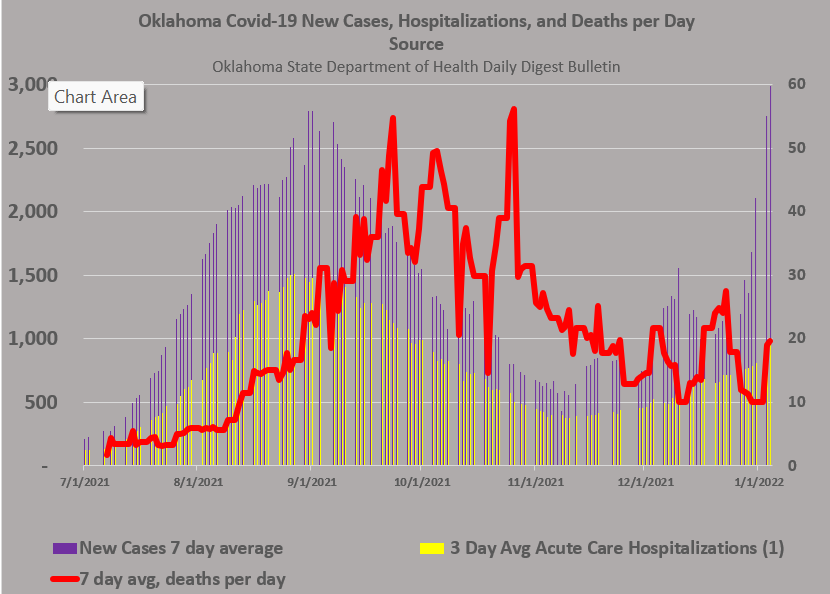 I am wishing everybody a happy and safe New Year. I hope everybody, who can, is up to date on their vaccinations, and are being careful. Our new infections are increasing rapidly. The public health professionals are saying to pay more attention to hospitalizations now. That metric is about double what it was in early November. I know everybody is tired of it but now is not the time to just give up.
And now I am going to brag on me a little bit. I mean why have a blog if you aren't going to highlight yourself every now and then? Anyway I won the "Company Values" category for the photo above, taken on Memorial Day in 2020.
That's all for now. I am linking with Skywatch Friday. Come join us!!