I found Doaksville, Oklahoma last week during a trip to southeast Oklahoma. I had never heard of Doaksville and found it only because I was looking for a geocache. I love serendipity and this is a good example why.
Doaksville was once the biggest city in is now Oklahoma. It was started as a trading post by Josiah Doaks in the 1820's. It grew quickly and for a time was the Choctaw Tribal Capital. The Civil War started its decline and it became a ghost town by 1900. In the mid 1990's the Oklahoma Historical Society did extensive archeological excavations of many of the former structures. The site is now well maintained and has excellent interpretive displays.
To get to Doaksville you walk through the massive Doaksville Cemetery. It is very easy for me to get distracted by old cemeteries.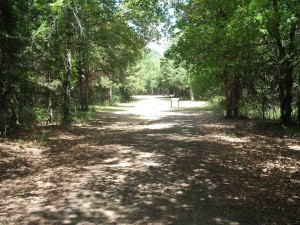 A plaque commerating the surrender of General Stand Watie. A Cherokee born in Calhoun, Georgia. A wealthy plantation owning slaveholder. Supported Cherokee removal to Indian Territory. For a time he was Principal Chief of the Cherokees. Led the First Indian Brigade of the Confederate Army. Fought Union troops in Arkansas, Indian Territory, Missouri, Kansas, and Texas. He also fought fellow Indians who did not support the Confederacy. Surrendered to Union troops after the battle of Doaksville.