SuperPizzaBoy took some time off from a family reunion last weekend to go check out the Route 66 Museum in Clinton, OK.
The museum is very nice and is very reasonably priced. They have lots and lots of exhibits concerning everything from early day construction to vehicles used during the road's heyday to the motels and restaurants that lined the highway.
These type of "pop" machines were my favorite. They seemed like they kept the sodas the coolest.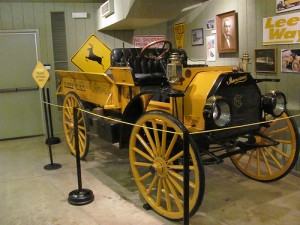 The above was a little before my time. The company though, "Lee Way Motor Freight" was a major employer in Oklahoma City for a long time until they went out of business.
SPB loved the pay phone although he couldn't figure out why it was needed. "Why didn't people just use their cell phones?" When I told him that cell phones didn't exist back then then, "What did they do when their cars broke down?" I told him that was always a challenge.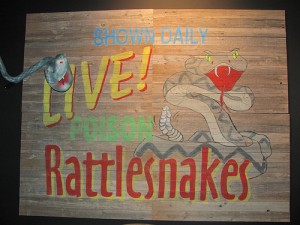 Remember how the tourist traps tried to lure the rube's in?
SPB was a little leery of this one.
You'll have to check it out for yourself!!
They have a hippie van. Remember hippies? I do. My mother was scandalized, I was jealous. Except when they were broken down. My Dad helped them out sometimes.
At the end of the museum they have a small theater that plays several short films on the history and culture of Route 66. They were interesting.
You know what separates a great museum from just a good museum?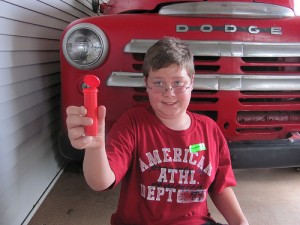 A great museum has their own geocache. That's the difference.
Check out the Route 66 Museum. It's lots of fun!