Sunday afternoon in Tulsa was glorious, warm, sunny, dry. A great day for getting some vitamin D. Getting outside if you know what I mean. SuperPizzaBoy and I loaded up his three wheel Triton and off we went to Mary K. Oxley Nature Center on the north side of Tulsa.
The center has some old highways long blocked off from traffic that are perfect for SPB's three wheel Triton. He doesn't like walking like his Dad does so it is a good compromise.
He can ride for miles.
We saw brilliant Fall foliage.
And some shimmering lakes.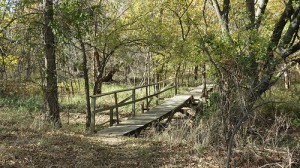 Oxley has lots and lots of side trails. In wetter years the walkways come in pretty handy.
We found a couple of geocaches. I've found almost all of them at Oxley.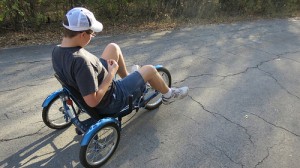 We both got a few hours of exercise and probably overloaded on Vitamin D.
There was a lot to be had. And the Cowboys didn't play until Sunday night anyway.