As some of you know I have a stranage collection of cameras. One of my favorites is the Takashi 521FX camera. It is relatively inexpensive and is designed for a number of effects. My favorite is the Negative effects. I pulled it out of the drawer lately and took a few pics.
A family friend's long fence lined driveway. I really like the shadows of the fence.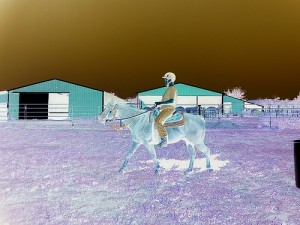 SuperPizzaBoy riding a horse. I have taken hundreds of pics of son riding a horse. I'm entitled to a few negative ones aren't I?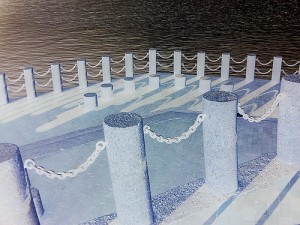 A landing on the Arkansas River.I love the chains and the water in the shot. Plus I like how the shadows are ligh colored.
A segment of the beautiful Arkansas River trail system here in Tulsa. I think the negative shot really emphasizes how many trees we have.
Reflections can sometimes be striking. This is of course a power pole reflected in a window.

Thanks for indulging me.