Sunday morning we loaded the kid up. We had a very detailed list and Sweetie got everything packed and checked it twice.

We drove way down into north Texas (right into north edge of the Barnett Shale Gas Field, for you other Gas Guys and Gals out there.) Here is a sight just a few miles from the camp.

They are fracturing a well! Sweetie asked me if it was dangerous. I told her only if something went wrong. Uhh, I had to add that nobody off the site was in any danger.


Sorry, back to the matter at hand. SPB is attending Charis Hills Camp. It is a Christian based camp for kids with learning differences. We went down and toured it last week, we think it is a great place and SPB is going to have some major fun.

SuperPizzaBoy got a top bunk. We really do hope he doesn't fall out! (I'm not trying to be funny)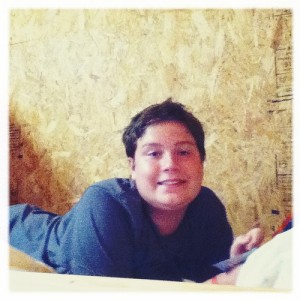 Saying goodbye to Mom and Dad. He couldn't wait for us to leave. And… he was told that he would have to wear a life jacket during swimming, and … well you know there are some other ands.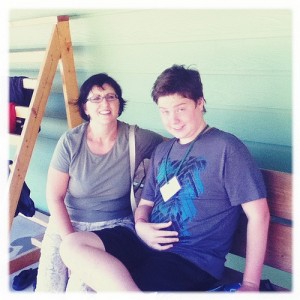 But… the verse below is his cabin's verse this week. I can't read it either, here is a translation:


Consider it pure joy, my brothers and sisters, whenever you face trials of many kinds, because you know that the testing of your faith produces perseverance.


James 1:2-3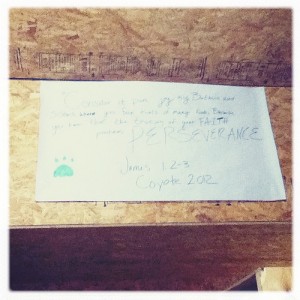 I think that this is God's way of saying "Man Up!"


We would appreciate you keeping SPB in your thoughts and prayers this week.