About a week ago I went for a little run during my lunch hour. I meandered north of Downtown through the Brady District and passed by the Legendary Cain's Ballroom, former home of Bob Wills and the Texas Playboys.
The Ballroom has stars in the sidewalk commemorating famous musicians with ties to Cain's. Here are some of them.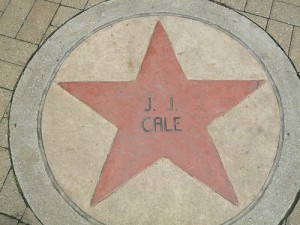 They have a new category for bloggers with ties to Cain's. Here is the star for the first awardee.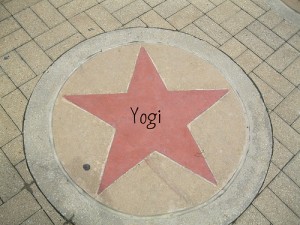 Hmm?
I know that I'm a little obsessed with it but Cain's is special. It is a link from now back almost 80 years ago to a different time.