Last week I was in Oklahoma City.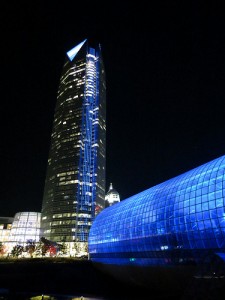 The Devon Tower and the Myriad Garden's Crystal Bridge made a matching pair that night.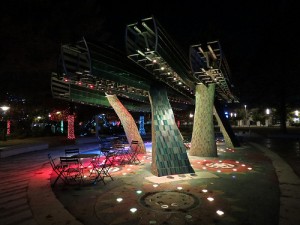 The revamped Myriad Gardens has some very nice areas.
There is a temporary ice rink set up. Lots of people skating during the warm evening.
There were lights everywhere.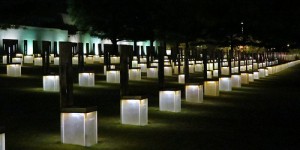 I walked a few blocks to the north. I've always wanted to see the Oklahoma City Memorial at night. These lights glow year round for the 168 people who lost their lives in the attack.