Last Sunday we loaded up the whole family including visitors Uncle Bob and Gramps and headed out to Philbrook Museum of Art's Festival of the Trees.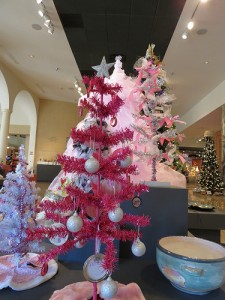 It is a fund raiser held every year. Various artists put together trees for sale. Lots of creativity in play here.
Here is a tree for skiers.
And an owl tree
Little trees, big trees, trees everywhere.
I try and never miss the Festival of the Trees.
SuperPizzaBoy, Gramps, and Uncle Bob – we all had a good time.
Sweetie and SPB.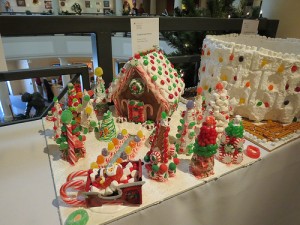 The Girl Scouts and other organizations make gingerbread houses. I always look forward to them.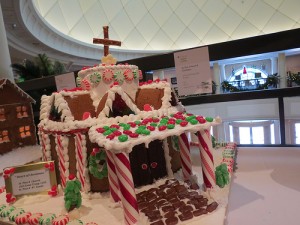 Again, very creative and original
SPB did not care for the Barbie Doll Gingerbread house.
I loved the bubblegum roof on this.
This has a little bit of a Scandinavian air about it.
We looked at the rest of the museum and saw some old favorites like "The Blue Kimono" by William Merritt Chase painted nearly 100 years ago.
The have quite a collection of Native American Pottery.
And their latest addition, reclining teenager, hey wait a minute!!

If you live in Tulsa, go check the Festival of Trees out. Hurry though, it ends December 9.