Wednesday was July 4th, America's birthday celebrating the Declaration of Independence. We took it easy during the day and had dinner with the world's greatest MIL, Nana and then we headed downtown to Veteran's Park for the fireworks show.
The Veteran's Park event is always a laid back family affair. Everybody is very chilled. I mean if you can chilll when the temp is still in the upper 90's.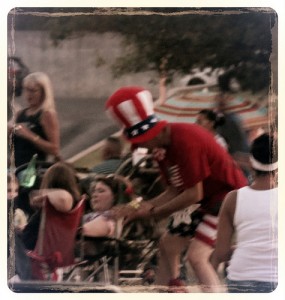 This year we had an Uncle Sam working the crowd. He was having a good time.
The neighbors in their condos and apartments were having a good time. This one looked party central.
And then the fireworks started.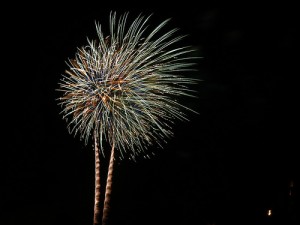 Fireworks are cool but even the best photographs and television programs are not like being there.
The fireworks are getting better as time goes on. I love the different colors.
I finally read the instruction manual for my camera on how to use the fireworks setting. And it worked!! I don't generally read instructions. That is one of my strengths.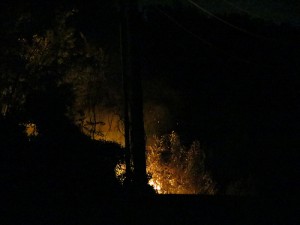 Anyway a good time was had by all. Then we get home and despite the ban on possession of fireworks in Tulsa people were setting them off left and right. Which we are used to. One of neighbors across the greenbelt was setting off big fireworks from his back yard into the greenbelt and started a fire. They were panicking and running around and finally got their act together and put some water on it so by the time the fire department showed up the fire was out. Stupid People. Don't be one is my advice.