The Moore tornado has thrown me for a loop this week. I apologize I just hadn't felt like posting or visiting other blogs. I have been glued to twitter and facebook and news sites reading about the tornado and its aftermath. CNN.COM has an essay by Oklahoma Today Editor Nathan Gunter that really spoke to me. He writes about the relationship between Okies and the sky.
"Oklahomans have a special relationship with the sky. We know how to look up. On the prairies of western Oklahoma, the skies are so big, and so full, it is easy to feel you may begin to fall upward, or even fly. To live underneath this unbroken expanse of heaven can be at once inspiring and terrifying."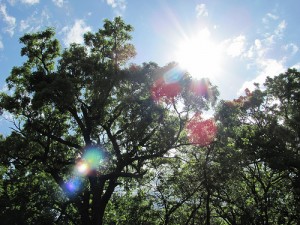 "Our identity is in softly rolling prairies giving way to forested hills, in long stretches of horizon that make you feel like you could see almost to eternity, and in big skies stretched tight above it all. We have learned to watch those skies — for blessings, for rain, for sunshine, for wind and for signs of danger."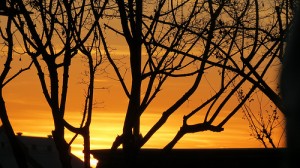 "Green-tinted clouds are never a good sign; a hook echo on a radar — the telltale swirl at the edge of a storm pattern indicating strong rotation — means take cover."
"In Moore, it began almost as soon as the tornado touched down. Teachers at Plaza Towers and Briarwood elementary schools threw their bodies over their students to protect them from debris. Survivors flooded the streets helping to dig their neighbors out from under collapsed homes. Trucks filled with supplies raced to the scene.

We help. That is how we begin. It's what we know how to do. Word just came from Red Cross Oklahoma that Oklahoma City Thunder star forward Kevin Durant has donated $1 million to disaster relief efforts; Devon Energy, headquartered in Oklahoma City, donated $2.5 million. Thousands more from all over the country have donated what they can."
"For Okies, this is what home is about."

I can't really add anything else.