You know, it is 106 degrees out here, if there were any shade, and there isn't. Lets get this show on the road!
The audience has had all the refreshments that they can stand. Nobody has shown up yet.
Well finally, is that him, the critter in the white coat?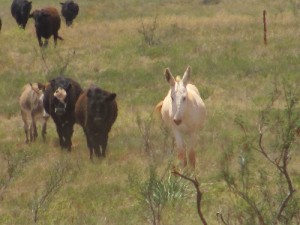 Look, both of them are coming, we can finally get started!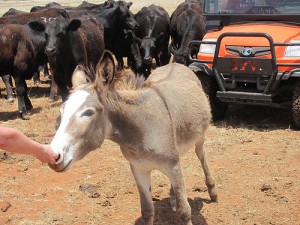 Isn't Juliette just the sweetest girl that you have ever seen?
Truthfully though, Romeo is such an ASS, if you ask me.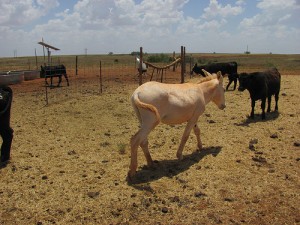 Oh Romeo, you big baby. Get back here.
Sorry guys, the big whiny baby has walked out. The show is cancelled. We have free treats for everybody. Check back tomorrow!
Check out the 7MSN Ranch for a patriotic donkey parade.