I was at the Tulsa Garden Center awating my assigned duties from Sweetie for carting stuff from the attic of the Center to the basement while I took this shots.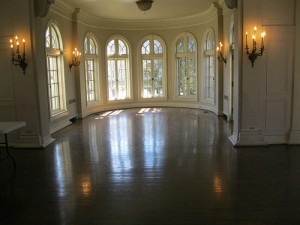 The Garden Center was originally built by an Tulsa Oilman back in the day who then donated it to the city.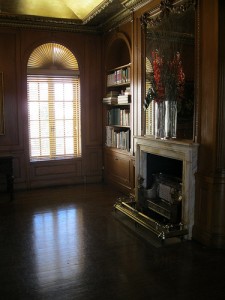 Lots of events go on here but if nothing is going on they let the public wander through. It is quite interesting.
Sweetie is involved in their "Little Green Thumbs" children's gardening program there. She was getting everything ready for the coming season. They don't have their schedule set yet but check the link above periodically if you are interested.
The Tulsa Garden Center is part of a complex that includes the Linnaeus Teaching Gardens, a huge rose garden, an arboretum, green house, and Woodward Park. They also share a parking lot with the Tulsa Historical Society. If you visit Tulsa you have to come by. You just gotta!