Last weekend Heather and I visited the Keystone Ancient Forest in nearby Sand Springs, Oklahoma.
It's a 1360 acre preserve out in the middle of nowhere. It is one of the last remnants of the Cross Timbers and is very rugged and contains trees 300 to 400 years old.
It is administered by the City of Sand Springs and they strictly limit the times available for hiking. This summer they have both Saturday and Sunday times. Check the link for the schedule.
This was my fourth visit and Heather's first. It has very good hiking trails including a short section that is suitable for use for powered wheelchairs. I love that feature and hopefully more preserves will have loops for people who cannot walk themselves.
We got started kind of late but most of the trail was shaded. It was too far into the day to see any deer or other critters.
It was a great getaway. Many of the trees are spectacular.
We'll be back!!
And now back to the real world.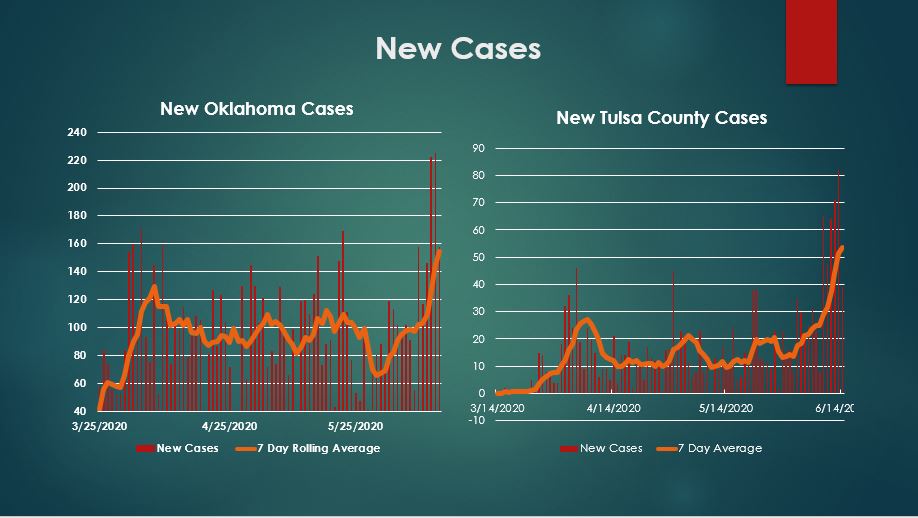 New cases in Oklahoma and Tulsa are spiking up rapidly. The Health Department said that you cannot point at any particular thing except for the general opening up of the economy. Many here in Tulsa are dreading a national politician's rally coming next weekend.
We're hoping the common sense prevails.
I'm linking with Our World Tuesday