Last week me and SuperPizzaBoy had some time to ourselves to we went to the Philbrook Museum of Art. We are members thanks to the world's great MIL, SPB's Grandmother "Nana."
We di the whole thing, inside and out, we saw great murals.
Native American Pottery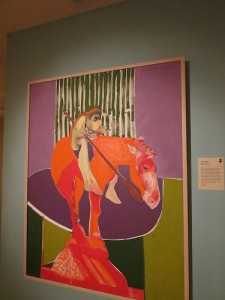 Modern Native American Art
People brunching.
We love the entry hall at museum, it is grand and very geometric.
A painting of the Grand Canyon by Thomas Moran.
Their collection on Modern Design
We even liked the fireplace screens.
And in a house built by a oil tycoon do you expect the wild naked fish riding women to stay under covers? So to speak.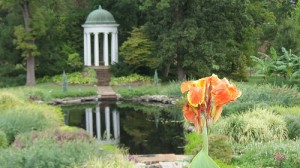 We also love the gardens of the museum.
We saw both Philbrook cats.
SPB went to say hello, the cat had things to do and places to be.
Philbrook is the place to be if you find yourself in Tulsa.