A new trail is being built on Turkey Mountain. Designed and constructected by the firm Progressive Trail Design out of Bentonville, Arkansas, it is the first professionally designed trail on Turkey Mountain. The rest were built by the users and followed old game trails, jeep tracks, oilfield roads, and the builders' whims. This new trail is designed to last and be low maintenance and sustainable. They finally got started a couple weeks ago and have been making good progress. I went out there recently to check it out.
It looks very nice and "flowy." People, especially mountain bikers like the smooth back and forth and up and downs. It's apparent that it will primarily be a mountainbike trail and I'm just going to have faith that it will work out for non bikers as well.
It's not open yet they have blazed a trail but the surface is still unfinished. They don't want anybody on it until they are done and the surface is suitable for sustained use. (I stayed off the trail except at designated crossing points where it crosses existing trail.)
A banked turn. Lots of work before this is finished.
I paralleled the new trail on existing trails until I heard the sound of the trackhoe they were using to move the rocks and other heavy work involved. I went a little further until I saw the crew through the trees and that is as close as I got.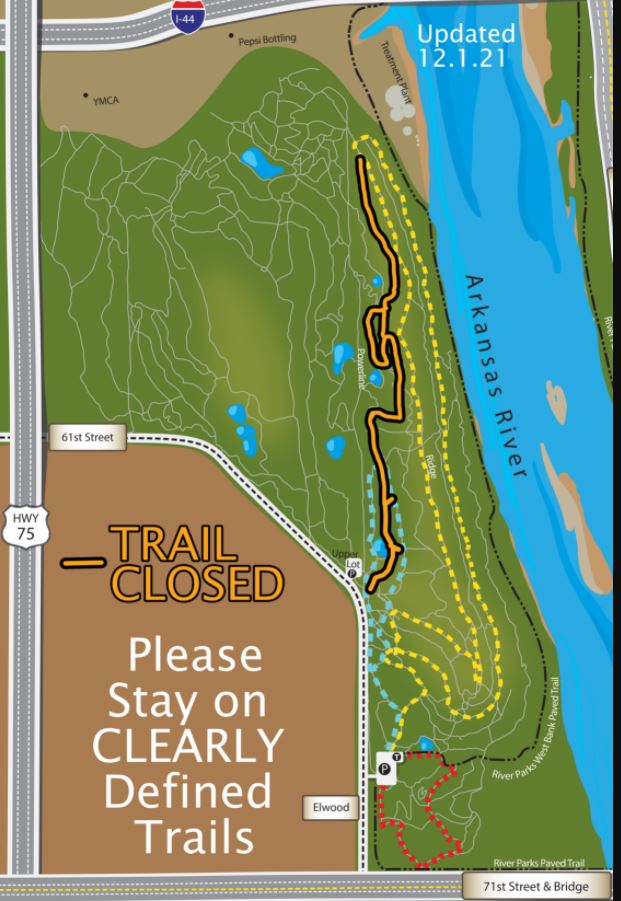 So I am very excited about all this.
About as excited as this tree I found while scouting out the trail.
Any you know it's getting to be Christmas song. I love this new song my Carrie Underwood, "The Stretchy Pants Song." My wife, who is also an exercise instructor, has been using it in some of her classes and her students love it.
I am linking this to Skywatch Friday. Come join us!!